jaykerrlaw / 0 Comments
/
General Negligence
Confidential settlement of negligence claims against the Boy Scouts of America, Daniel Boone Council, and Troop 605 in Western North Carolina pursuant to allegations of preventable sexual abuse of a 13 year old Scout by a 15 year old Scout during a summer camp – January 2015
The guardian ad litem and parents of a 13 year old former Scout alleged in their lawsuit that the younger Scout had been sexually exploited and assaulted by an older Scout at a summer camp organized by the regional troop. The plaintiffs alleged that the defendants had reasonable notice of purported, relevant prior behaviors by the older Scout which made the assault reasonably foreseeable, but that each failed to take reasonable and necessary measures to prevent the traumatic incident, which should have included heightened supervision if not prior refusal or revocation of the older Scout's membership.
The defendants denied any negligence and specifically alleged that the minor Scouts had actually engaged in consensual and secretive sexual behaviors which were neither foreseeable to nor reasonably preventable by the Troop's adult leadership, and that all reasonable and necessary supervision and safety measures had been installed.
The Boy Scouts of America specifically denied that it exercised any control over the specific, if any, Troop scouting activities and, thus, alleged it was not imposed with any direct duties to protect the minor Scout from the alleged activities. Furthermore, theBoy Scouts of America alleged that it did not have any relevant knowledge of behaviors, circumstances, or events which potentially could have imposed upon them any such duties. The Daniel Boone Council similarly denied that it exercised any control over the Troop activities or had any notice of behaviors or incidents which would otherwise impose a direct duty upon them for the safety of the minor Scout or any other Scouts from such alleged sexual abuse. The Troop 605 leadership denied any and all negligence and specifically asserted that the preponderance of the evidence was that the minors engaged in consensual sex that violated Scouting rules and principles but which Troop leadership could not reasonably foresee and prevent under the specific circumstances.
Court motion by the Boy Scouts of America and the Daniel Boone Council to be dismissed from the lawsuit was denied by the Court, and the case settled immediately prior to pre-trial motions and jury selection.
Medical experts for the plaintiffs, including the young boy's treating psychiatrist, testified at their depositions that the minor suffered from post-traumatic stress disorder (PTSD) as a direct result of the purported sexual exploitation and assault, and that he would likely require therapeutic counseling and other psychological/psychiatric care over his lifetime posing significant expenses.
Read More


jaykerrlaw / 0 Comments
/
Motor-Vehicle Collision
Bus fatality highlights fuzzy area of immunity
Is transportation a proprietary or governmental function?
North Carolina appellate law addresses questions of governmental immunity for counties and cities in a variety of situations. But a lawsuit that centered on an 87-year-old pedestrian who died after an Asheville city bus hit him left attorneys on both sides stumped.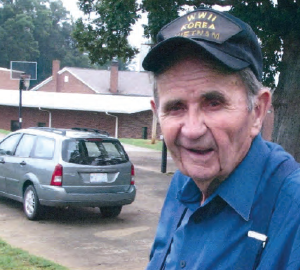 "We agreed at the mediation that there was not a case on point," said attorney Jay Kerr, who represented the plaintiff. "There's not a North Carolina appellate court case that has interpreted whether or not a transportation system is a proprietary or governmental function. Motions for summary judgment would have been immediately appealable because they would have been appealed on right … This particular issue is ripe and waiting for a case."
Hoping to avoid the uncertainty of the appellate process, the city settled with the estate of the deceased, James Stroupe, for $485,000.
Joe McGuire, who represented the city, said North Carolina courts have established government immunity for counties and cities in cases involving police vehicles, ambulances and other service vehicles, but not for cases involving bus systems.
"The doctrine is somewhat uncertain at this point," McGuire said.
An Asheville Transit System bus hit Stroupe on Oct. 27, 2010 , as he walked across a parking lot from his car to a grocery store. He died nine days later of injuries sustained in the accident. Kerr alleged that the city failed to use reasonable care in monitoring the hiring of the bus driver and in retaining and supervising him. Under North Carolina law, cities cannot negotiate with unions, so many cities hire private companies to manage bus drivers. Asheville contracted with First Transit Inc. to manage the drivers, and that contract indemnified the company of liability regarding drivers. McGuire said the city has a policy of paying out-of-pocket expenses for anyone injured in an accident for which their bus drivers are responsible, regardless of sovereign immunity.
The bus driver, Tolley Tate, pleaded guilty to a charge of misdemeanor death by vehicle. McGuire said the city acknowledged that the driver hit Stroupe and that the accident was due to the driver's inattention. Kerr asserted that the design of the bus route through the shopping center parking lot played a part in the accident as well.
The lawyers traded written arguments before the mediation. At one point, Kerr noted the North Carolina appellate courts' "modern tendency to restrict the application of governmental immunity." He wrote that in the 1970s and '80s, the North Carolina legislature expanded and clarified statutes regarding how government activities are defined as public enterprises. The courts have since declared enterprises such as sewage systems, trash collection, landfills and airports to be proprietary and not afforded governmental immunity.
At mediation, Kerr also presented a commissioned seven-minute video documentary of Stroupe's life, which Kerr described as "'The Notebook' meets 'The Greatest Generation.'" Stroupe survived military action in World War II, the Korean Conflict and Vietnam, and in his later years nursed his first wife through her battle with Alzheimer's. In Asheville, Stroupe visited schools and got involved in local issues. He was survived by his second wife and an adult daughter.
Determining a dollar figure for that life was a bit tricky, Kerr said. He said the negotiations began at around $800,000.
"It's hard to assess the value of an 87-year-old whose life expectancy may be five or six years," he said.
Kerr said Stroupe's pension and income from military disability and Social Security figured into the equation, as did his continuing activity and family life.
Verdicts & Settlements Report
Type of action: Wrongful death
Case name: Richard E. Stroupe, Executor for the Estate of James D. Stroupe v. City of Asheville; Transit Management of Asheville; First Transit and Mr. Tolley Tate
Mediator: Wayne P. Huckle, Huckle Law Mediations & Arbitrations
Settlement: $485,000
Date of settlement: March 1, 2012
Attorneys for plaintiff: Jay Kerr (Asheville)
Attorneys for defendant:
Joe McGuire of McGuire, Wood & Bissette (Asheville)
Read More


jaykerrlaw / 0 Comments
/
Medical Malpractice
Hospital settles suit for failing to diagnose 'Valley Fever'
By PAUL THARP, Staff Writer
paul.tharp@nc.lawyersweekly.com
When Thanh Cong Le visited his family in San Jose, Calif., in late 2006, he had no idea he may have been exposed to fungal spores that cause coccidioidomycosis, a lung disease known as "Valley Fever."
He felt ill enough on his return home to western North Carolina that he sought treatment at Highlands-Cashiers Hospital.
Le was seen by Dr. Mark Stephen Wagner, who ordered a chest radiograph that was reviewed and interpreted by Highlands-Cashiers' board-certified radiologist, Rodney Stinnett.
Stinnett saw a "Diffuse micronodular pattern… associated with tuberculosis or acute histoplasmosis. … These findings must be correlated clinically" with Wagner's diagnosis of pneumonia.
Stinnett said he met with Wagner personally to explain the discrepancy. Wagner denied meeting with Stinnett and said he never saw the radiology report.
Le's condition worsened, and within two months he was dead at age 24.
The administrator of Le's estate, his mother, brought suit against Highlands-Cashiers Hospital, Dr. Wagner, Dr. Waverly S. Green and Green's medical practice, alleging that the hospital, Wagner and Green failed to timely diagnose and treat Le for a fungal lung infection which led to his death.
A Jackson County jury found the hospital liable last month in Nguyen v. Highlands-Cashiers Hospital Inc ., but it cleared Dr. Wagner. Dr. Green was dismissed from the case before trial.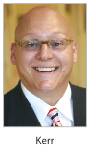 Judge James U. Downs bifurcated the liability and damages phases of the trial, and the hospital settled with Le's estate before trial on the issue of damages.
The terms of the settlement were confidential, said Asheville attorney Jay Kerr, who represented Le's estate.
"The major significance of this case involves the corporate negligence theories we advanced and supported with evidence, and which the jury clearly based its verdict upon," Kerr told Lawyers Weekly. "We did not present a Rule 9(j) case against the hospital. We didn't have a Rule 9(j) expert, nor did we plead the case in that manner."

Asheville attorney Isaac Northup, who represented Green, said Le's administrator brought the suit as a malpractice claim against the hospital for not following its own policies.
"They had a 9(j) expert and tried the case as a standard malpractice case," Northup said. "I don't look at it as corporate negligence as much as the failure of an employee to follow corporate policy."

Kerr's co-counsel, Martinsville, Va., attorney Fred D. Smith Jr., said the Nguyen case was the first one he had tried where the plaintiff relied strictly on the failure of a hospital to follow its own policies and procedures for reporting important patient information from radiographs to the appropriate physician.
The Joint Commission on the Accreditation of Health Care Organizations requires hospitals to develop policies and procedures for certain activities, Smith said. "Recognizing and reporting discrepancies in X-ray reports would be standard in every accredited health-care facility," he said.
Fatal discrepancy
Dr. Stinnett testified that he reported the discrepancy in the radiology report personally to Dr. Wagner. Wagner denied meeting with Stinnett. He said he didn't learn of the discrepancy until a month later and never received the radiology report. If he had received it, he said, he would have taken action.
At trial, Le's administrator pointed out that Stinnett had a duty, pursuant to hospital policy, to fill out a discrepancy report. Stinnett admitted that he did not produce a report.

"This was a situation in which the doctors said two diametrically opposed things," said Greensboro attorney Stephen Coles, who represented Wagner. "The radiologist [Stinnett] said he told Dr. Wagner, but there was no documentation to support that. He admitted the hospital's policy was to prepare a report when there was a discrepancy between how the X-rays were interpreted, and he didn't prepare one. The jury believed Dr. Wagner."
Stinnett's failure to fill out a discrepancy report formed the basis of Nguyen's claim against the hospital.
Smith said the case was "different from what we usually do" in a standard medical malpractice case. "The members of the jury understood the consequences of failing to follow policies and procedures," he said.
Kerr agreed. "We didn't need to bring in an expert to explain what a reasonably prudent hospital should do with its own policies."
He did use an expert – Dr. Lawrence Mirels of California – in the case. Mirels concluded that a more timely diagnosis and treatment of the coccidioidomycosis would have prevented Le's death.
"The defense called an international expert on causation who testified that by the time Mr. Le presented to the emergency room, the coccidioidomycosis had already moved from his lungs to his brain, and no treatment would have stopped the cascade towards his eventual death," Kerr said.

That expert was John Galgiani, of Tucson, Ariz., according to Asheville attorney Allan R. Tarleton, who represented the hospital.
At the close of evidence, Nguyen made a motion to amend the complaint to conform to the evidence regarding Stinnett's failure to follow hospital policies and procedures. The court granted the motion.
Tarleton said the hospital opposed the motion and moved for a directed verdict. The trial court permitted Nguyen to amend the complaint and denied the hospital's motion for a directed verdict.
Then, Tarleton said, when the trial court gave its instructions to the jury, it gave an instruction based on the ordinary negligence standard.
Citing Tripp v. Pate , 49 N.C. App. 329 (1980), and Waters v. Jarman , 144 N.C. App 98 (2001), Tarleton said that determining the standard of negligence to employ depends on the nature of the hospital's policies and procedures that a plaintiff contends were not followed.
"In that context there are two kinds of corporate negligence," Tarleton said, "negligence relating to policies and procedures in clinical care, and negligence relating to policies and procedures that govern the administration and management of a hospital."
The process of reporting X-ray results, Tarleton said, involves patient care and requires a statutory instruction on the medical malpractice standard of care, which is higher than the ordinary negligence standard.
"We were entitled to an instruction that expert testimony was required, and we didn't get it," Tarleton said.
Who gets damages?
Le's heirs were either his mother or his three children, based on the intestacy statute and depending on a legal determination of the validity of Le's marriage, Kerr said. He said Le "had a cultural marriage ceremony with the mother of his children," but the couple never legally married.
Defense attorneys alleged that Le's children were illegitimate. Under state law, illegitimate children cannot inherit in certain circumstances, Coles said.
Coles said the inheritance issue was important to defense attorneys because it is difficult to try a case against a young widow and three small children. "If we showed Le was never legally married, the heir would have been the mother, not the young wife and children, who would have been more sympathetic to the jury," he said.
Judge Downs bifurcated the liability and damages phases of the trial, with the consent of the parties, to determine whether any party was liable before deciding the issue of the identity of Le's heirs.
But the case settled before the jury considered damages.
SETTLEMENT REPORT
Type of action: Medical malpractice; wrongful death
Injuries alleged: Economic and non-economic losses available to statutory beneficiaries pursuant to wrongful death of spouse and father.
Case name: Nguyen v. Highlands-Cashiers Hospital, Inc.
Case number: 09 CVS 261
Court: Jackson County Superior Court
Judge: James U. Downs
Verdict or settlement: Jury verdict as to the liability of Highlands-Cashiers Hospital; Settlement as to damages
Date: Oct. 1, 2010
Amount: Confidential
Demand: Confidential
Offer: Confidential
Insurer: Confidential
Experts: Dr. Lawrence Mirels, infectious disease specialist (Santa Clara, Calif.); John N. Galgiani, infectious disease specialist (Tucson, Ariz.); Eliot L. Siegel, radiologist (Baltimore); Dr. Ken Gilligan (Sylva); Dr. Mark Hess (Winston-Salem); Dr. William Woodruff III (High Point)
Plaintiff's attorney: Jay Kerr (Asheville) and Fred D. Smith Jr. (Martinsville, Va.)
Editor's note: The information in Lawyers Weekly's verdicts and settlements reports was submitted by the counsel for the prevailing party and represents the attorney's characterization of the case.
Read More